Haris Ansari | News Pakistan
Sebastian Bach, the former Skid Row front-man, has revealed that Kiss has remained one of his favourite heavy metal bands in the history.
The 44-year-old singer, who remained the lead vocalist of Skid Row from 1987 to 1996, expressed his admiration for Gene Simmons, and asserted that he is one of the best performer in front of the audience.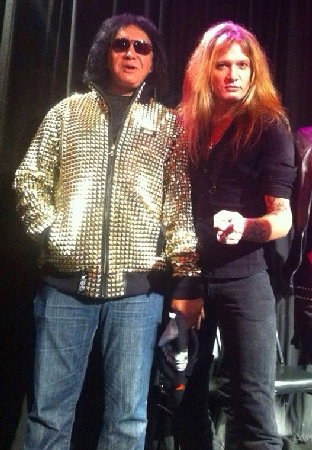 "One of my favourite bands in history is Kiss. One of the coolest things I've always loved about Gene Simmons is that he truly lets the fans be the boss. Whatever the fans think is cool, Gene tries to give us what we want. Always", Bach stated in a recent interview.
The Canadian went on to admit that his band never really cared what fans wanted from them, though, he insisted that it is the support of the fans that made them a huge success.
"For almost 40 years now, Kiss has let the fans be the boss, and the fans love them for it. They really know how to succeed in this business. And my old band? Is the complete opposite of that. Individually, I'm sure we all appreciate the fans for putting us where we are today and giving us a great life. I know I do! But collectively, as a band, we don't care at all about what it is that the fans want", Bach concluded.