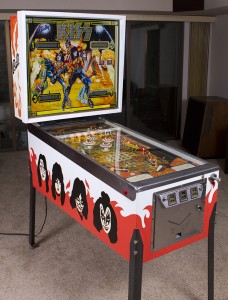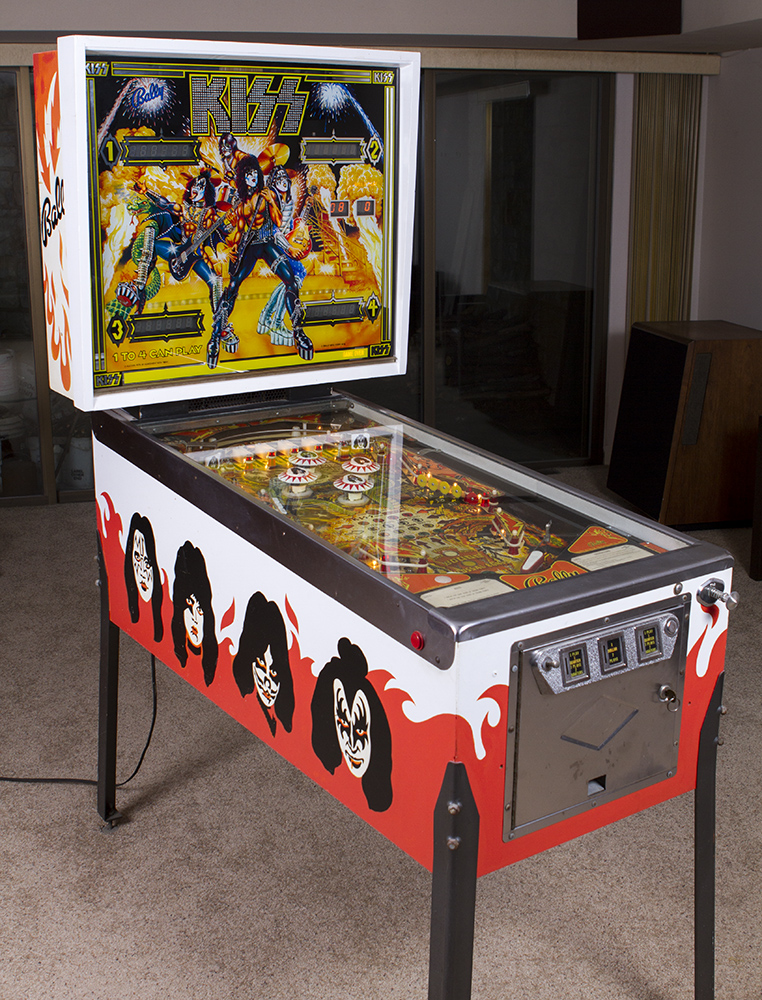 If you've ever wanted to own a beautiful, working KISS pinball machine, here is your chance – This lightly-used 1978 Bally KISS Pinball machine will be for sale and on display at the New Jersey KISS Expo, Saturday, September 8, 2012.
Come take it for a test run and if you like what you see, make sure to bring your own truck to carry it home in!
EVERYTHING works on this machine. Every light bulb, bumper, gate and scoring device. Back-glass is NEAR MINT. No flaking, peeling or discoloration that is often a problem with this particular item. No mildew or smell of must at all – has been properly stored in a dry, temperate environment these past decades.
The main problems with a major KISS collectible, particularly this item, is the damage and expense of shipping and not knowing what you see until you get it. Both problems are solved here! If you're not a buyer, bring plenty of quarters to play!
More info and pictures CLICK HERE