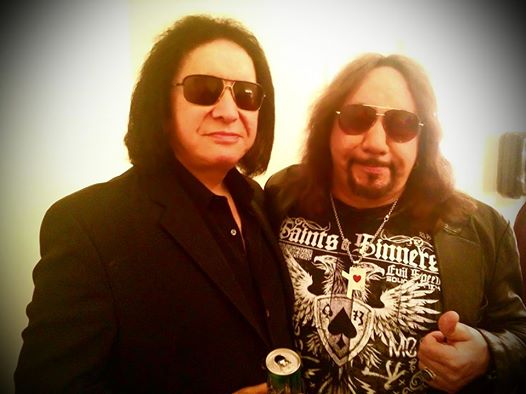 Gene Simmons pulled a surprising move by attending Ace Frehley's recent gig in Beverly Hills, CA and even hanging out with former KISS bandmate after the concert.
The photo below shows the two lads in the same picture for the first time since the 2014 Rock Hall induction.
As expected, this led to many fans hoping for Frehley's return to the KISS fold. The fact that Gene attended the show is more surprising seeing that he has severely condemned Ace's drugs and alcohol struggles over the years.
Anyhow, the pic was posted by Ace's official FB page, along with the following caption: "MEANWHILE ~ some guy named 'Eugene' crashed Ace's VIP meet-n-greet last nite in Beverly Hills without rendering payment. If any of you Rock Soldiers can identify this man of mystery, let us know!"
Stay tuned for updates.