Anthony De Lucia, Jr. | alive75.com

It has been less than three years since Alive! '75 burst onto the scene, entertaining fans in the northeastern United States with their "ultimate classic KISS tribute" experience.  Each year has proven bigger than before, and this year is no exception as they continue to innovate and push the boundaries in the KISS tribute space.  We caught-up with 
Anthony De Lucia, Jr., the band's  manager and "Demon" to discuss a few highlights from the first half of the year, as well as their plans for the future.
"This year kicked-off with a BANG!" says Anthony, "including our very first international show.  We'd been kicking around an idea for an Alive! / Alive II double-bill for a while but we needed to find the right venue or event to host the show and we needed the right tribute band to partner with.  Most fans we spoke with were very excited by the idea and we were determined to make it happen – we just needed the right opportunity."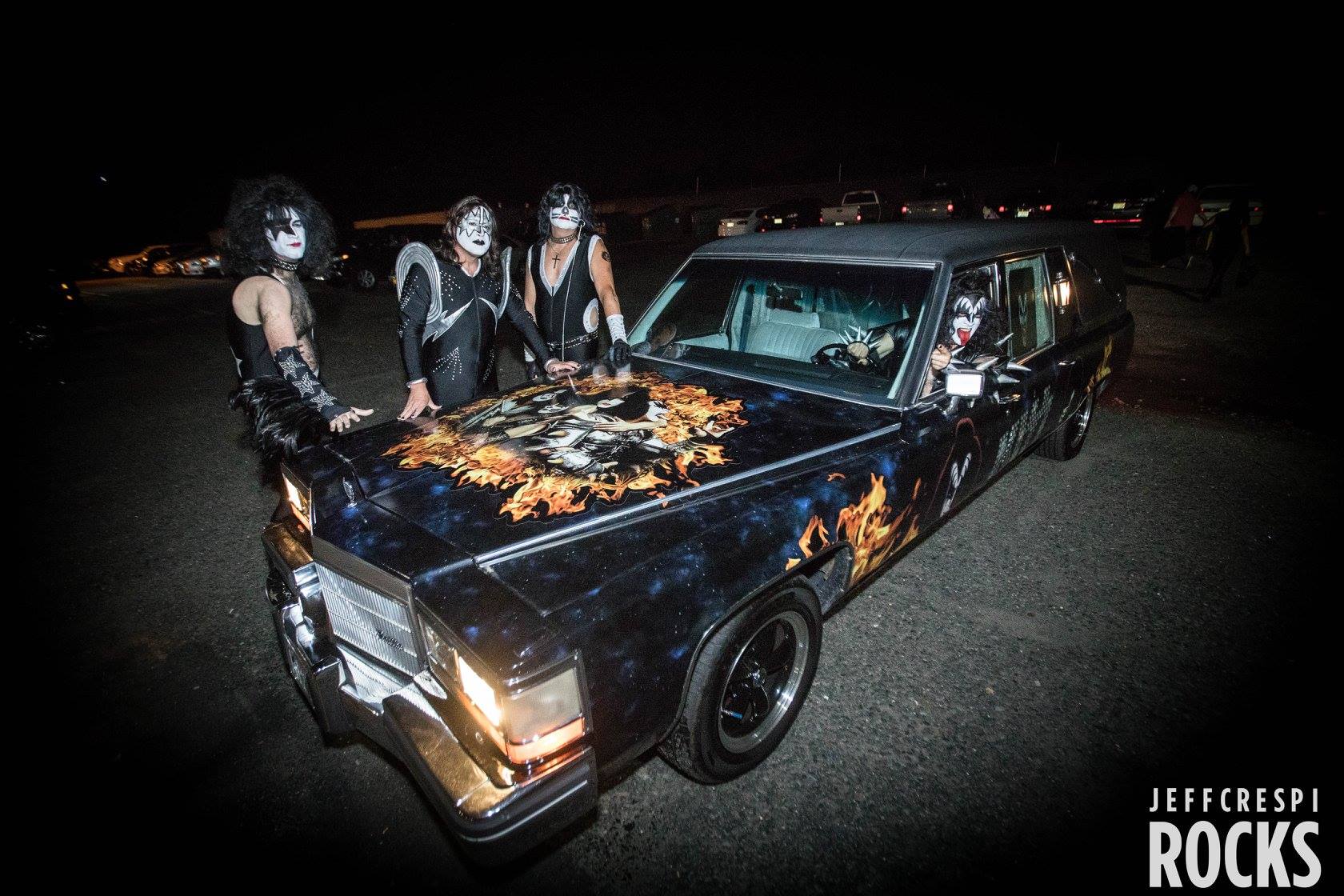 That opportunity presented itself in Montreal, at the "Rockin' New Year's Bash!" 
thanks to Pasquale Vari of The KISS Army Nation Facebook Group (
www.facebook.com/groups/kissarmynation
).  "We then connected with KISSed" said Anthony.  "They are a phenomenal KISS tribute – real pros that do a great job.  The energy and excitement in their performance is like no other we've seen.  But even more than that, they are a great group of guys that love what they do.  They are Montreal-based and we were honored to have shared the night with them in their home town."
Then in February the Band was contacted and asked to perform at the NYC KISS Expo planned for June.  "We were totally flattered to be considered" says Anthony.  "The special guest line-up included Peter Criss and Bruce Kulick.  We were very excited to be a part of this event.  Unfortunately, it turned into a nightmare, a complete logistical nightmare…"
Anthony continued, "It was very memorable for all of the wrong reasons.  Completely inadequate support made for an extremely frustrating and stressful day – for fans and guests alike.  We've chronicled the entire experience in our "Stories from the NYC Expo" (
www.facebook.com/notes/alive-75/stories-from-the-nyc-kiss-expo/1381908288568972/
), for anyone interested in the gory details.  Thankfully, the story had a happy ending – at least it did for the die-hard fans that muscled through it with us right to the end."
The Alive! '75 calendar is busier this year than ever, and that's a good thing for classic KISS fans.  And plans for the future?  We asked Anthony what  we can expect from Alive! '75 in the second half of this year.  "First, we're excited about future opportunities to partner with
KISSMuseum.com
 at select upcoming shows." says Anthony.  "We had combined forces once before and it was a great success.  We're looking to work together more often in the future.   Our next opportunity is August 26th at Game Changer World in Allentown, PA.  Fans can catch our complete show and pick-up some of the best KISS merchandise you can find anywhere."
"Secondly, we are currently planning to expand from our Alive! roots into Rock and Roll Over and Destroyer territory by year-end.  This includes moving into the Destroyer-era costumes.  We've already begun to perform some of the early to mid 1976 tour sets and we're excited about bringing new visual elements to our shows.  The plan is to steadily evolve our show over the next two years along the same path as the original KISS through the '70s, and in doing so taking KISS fans back in time to re-experience that fantastic journey."
Alive! '75 continues to be relentless in their pursuit of new and innovating ways to deliver a KISS tribute experience. Their original time-warp inspired debut was unlike anything else before it, and since then they've continued to push the envelope and lead the way in delivering more for the KISS fan every time out.  
For classic KISS fans, as well as general fans of classic '70s rock 'n roll, this is definitely an experience not to be missed!
Complete details on this one-of-a-kind experience including all upcoming tour dates may be found at www.alive75.com.  Contact 'info@alive75.com' for more information.