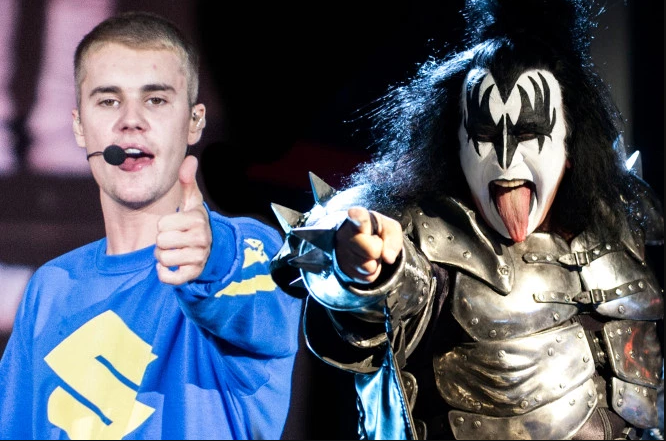 Gene Simmons has told Justin Bieber to "get a life".
The KISS rocker has hit out at the 'Sorry' hitmaker after he cancelled the remaining dates of his 'Purpose' world tour and insisted the 23-year-old pop star has "nothing to complain about".
Asked if he has any advice for Justin, he told TMZ: "Get a life. You don't have to worry about anything. You're rich. In case you didn't notice, you're white. You've got white privilege b***h. You have nothing to complain about."
However, the 67-year-old star insisted he still wishes Justin well.
He added: "I wish him well. He's young; he's got lots of fans."
Gene spoke out after Justin addressed the cancellation of 14 concerts for the first time on Instagram.
In a lengthy message, he wrote: "Im so grateful for this journey with all of you.. Im grateful for the tours but most of all I am grateful i get to go through this life WITH YOU.! Learning and growing hasn't always been easy but knowing I im not alone has kept me going. I have let my insecurities get the best of me at times.