Allison Stewart | Chicago Tribune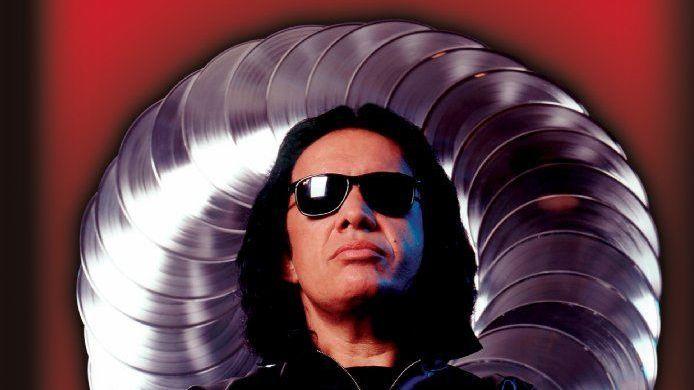 Gene Simmons is the co-frontman of fabled, fire-breathing rock overlords Kiss, and does a thriving side business as an entrepreneur. Kiss made rock merchandising an art form, and Simmons (born Chaim Witz in Israel 68 years ago) is its finest brand extension.
He has authored books, starred in a reality show, made it to week three of "The Celebrity Apprentice" in 2008, endorsed Mitt Romney and launched his own cola. He will patiently, eloquently answer any question, and is unfailingly serious, even when he's probably kidding. He has an easy command of Kiss-related statistics, from the number of "Gene Simmons Family Jewels" episodes that have aired (156) to the number of Kiss-affiliated Rock & Brews restaurants set to open locally (15).
"Our reach is far and wide," says Simmons, who plays a rare, makeup-free solo show at the Park West on Saturday as part of the Wizard World convention (he's a big comic book geek). Simmons, whose new book, "On Power," arrives in November, talked meeting presidents, vomiting blood and life as a tabloid staple. The following is an edited transcript of that conversation:
Q: Your new book is partly a meditation on power, and partly a self-help book.