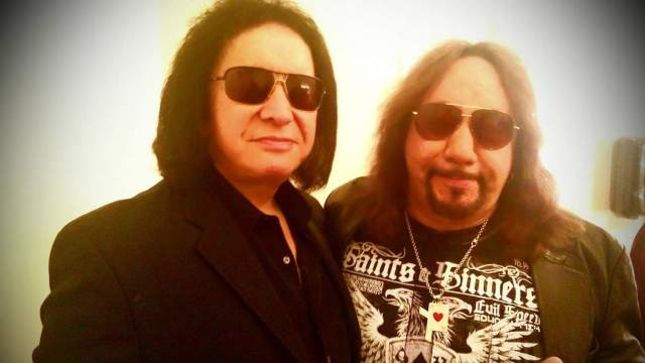 Former KISS bandmates Gene Simmons and Ace Frehley are reuniting for a tour on Australia.
Once bitter foes, the two rockers have patched up their differences and now Frehley will join the bassist for a series of shows Down Under.
Simmons made the announcement during a recent solo Vault Experience show.
He and Frehley ended a 16-year estrangement last year, when they hit the stage together and collaborated on new music.
Simmons has also patched up his differences with former Kiss stars Bruce Kulick and Eric Singer – he appeared with drummer Peter Criss at a Vault Experience show on Saturday and next month, the KISS founder will share a Vault Experience bill ex-Kiss guitarist Vinnie Vincent in Nashville, Tennessee.