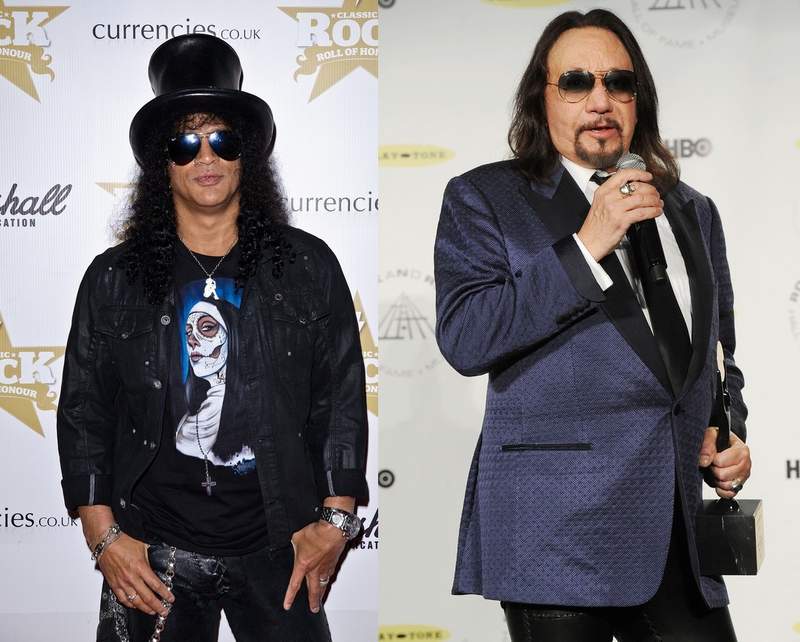 Slash and KISS guitarist Ace Frehley have reportedly recorded a new version of a Thin Lizzytrack. The track will be included on Ace's new covers album and Slash broke news of the recording session in a recent post to Twitter.
"Had a really fun, live session with Ace Frehley last night, jamming on a Thin Lizzy tune for his new covers album," he said via Twitter. "Good times."
Ace also revealed that he plans to sing lead on the release so that fans can get a feel for his singing voice.
"On Kiss records I'm not singing lead. So I'm going to sing lead on them like I do live so there's (studio tracks) out there with me."