Peter Hartlaub | SF Gate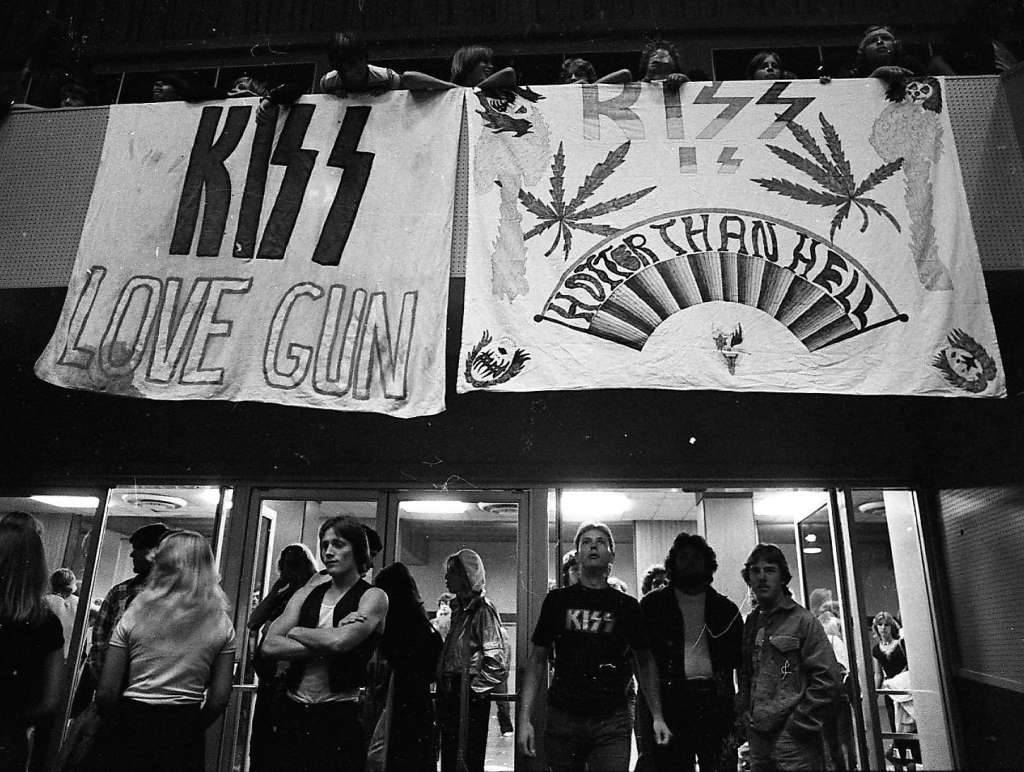 San Francisco played host to Elvis Presley's shaking hips, the Rolling Stones after "Sticky Fingers" was released, and Menudo when the multilingual boy band was eliciting its loudest screams.
But few concerts in Bay Area history struck simultaneous terror in the minds of conservative adults and joy in the the hearts of young rock and roll fans, as Kiss at the Cow Palace on Aug. 16, 1977.
"Sixteen thousand kids put up $6.50 apiece to catch tiptoe glimpses of the four silversuited contortionists from New York who constitute the rock group known as Kiss," Chronicle reporter Steve Rubenstein wrote in an article that appeared two days later. "It was dazzling, deafening and looked outrageously profitable."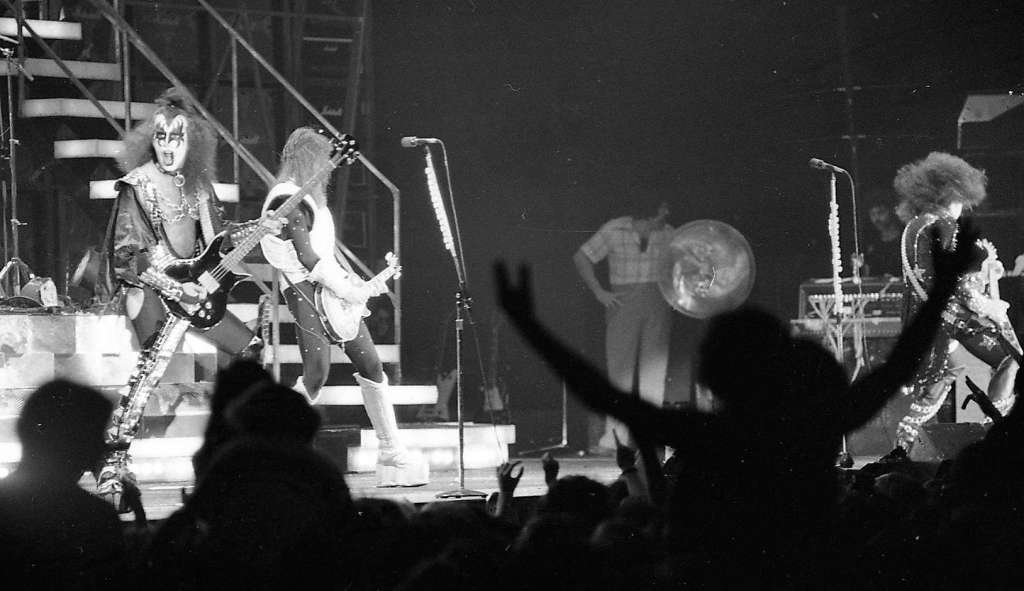 The concert was part of the Bill Graham Presents Mid-Summer Music Festival, which included the Ramones at Winterland, and Led Zeppelin playing a Day on the Green concert at Oakland Coliseum. Opening for Kiss was the mostly unknown Cheap Trick, misidentified by The Chronicle as "Cheap Tricks."
Kiss and the Cow Palace were both at the peak of their powers in 1977. But looking back on The Chronicle's coverage, there were two other notable elements:
• The band performed on the day Elvis died — a fact that many young concert-goers didn't realize until Kiss sang a tribute to the King near the end of the concert.
• Chronicle photographer Stephanie Maze focused her lens on the young crowd, taking dozens of photos that captured the feral joy of a 1970s rock concert. The resulting photo essay, which mostly went unpublished, included children as young as 10.
Kiss had released the albums "Alive," "Destroyer," "Rock and Roll Over" and "Love Gun" in a two-year period before the concert, and had just been named by a Gallup poll the most popular band in America. The band was entering the final stretch of the 1977 "Love Gun" tour through Canada and the U.S., so their voices were hoarse, but the stage show was polished.