Greg Kennelty | Metal Injection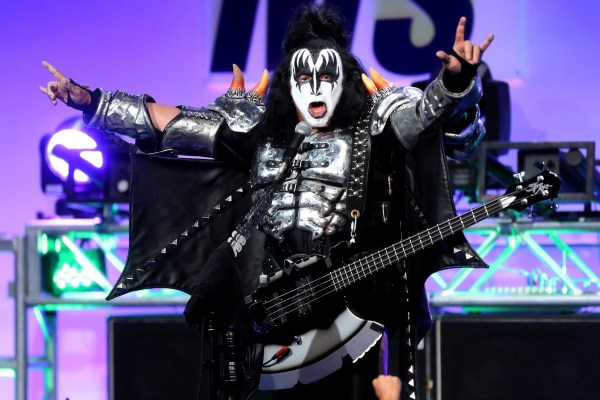 Sometimes you have to wonder if Kiss' Gene Simmons listens to what he says when he's talking, or if he just spouts whatever idea comes into his head and then just rolls with it for the whole interview. Simmons has recently made headlines for trying to trademark the classic "devil horns" gesture, defending his application while saying he invented synchronized stage moves, and then withdrawing the application anyway and saying he can do whatever he wants.
Now Simmons tells The Chicago Tribune that nobody who plays guitar can read or write music, and therefor is not an artist.
Q: You strike me as being very practical and unsentimental, which are great qualities for a businessman, but not so much for an artist. Do those qualities come into conflict in your mind, ever?

A: How did you ever think anyone who plays electric guitar is an artist? They can't even read or write music.

Q: You don't think of yourself as an artist?

A: No. An artist is somebody who went to school, who learned music theory, can read and write music, like classical musicians or jazz musicians. None of us — Madonna, I don't care who you're talking about — none of us learned to read and write music, we just sort of did it. It's pretty much on the same level as cavemen who came out of the caves and started to beat on the drums, and howl at the moon.
He then follows up those answers by saying you only think someone like Bruce Springsteen is an artist because you're told that he's an artist. Oh, and Gene knows Bruce, and he just wants to connect to the common man.