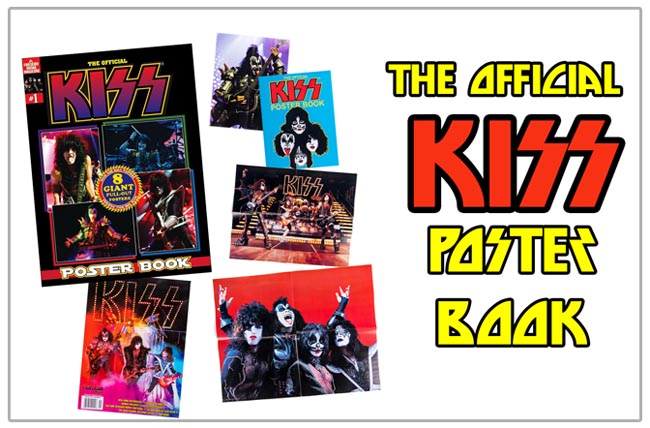 The long awaited Official KISS Poster Book 2018 has finally been released! 60 pages with 8 giant fold-out posters including new interviews and photos of the band.
These beautiful retro-style poster books recreate the excitement we all remember from the '70s. Posters are a good mix of the old and the new from the Destroyer to the Love Gun to the present era – it's all represented! Unlike a magazine, the cover has a gloss cover, (looking like it has a thin plastic coating), and the paper for the pages and posters is of the highest quality making the image reproduction phenomenal.
As a bonus, we are including two KISS promo trading cards along with an official KISS temporary tattoo. You can only get these three items when you order from the KISS Museum online eBay store!