Nathan Rabin | AV Club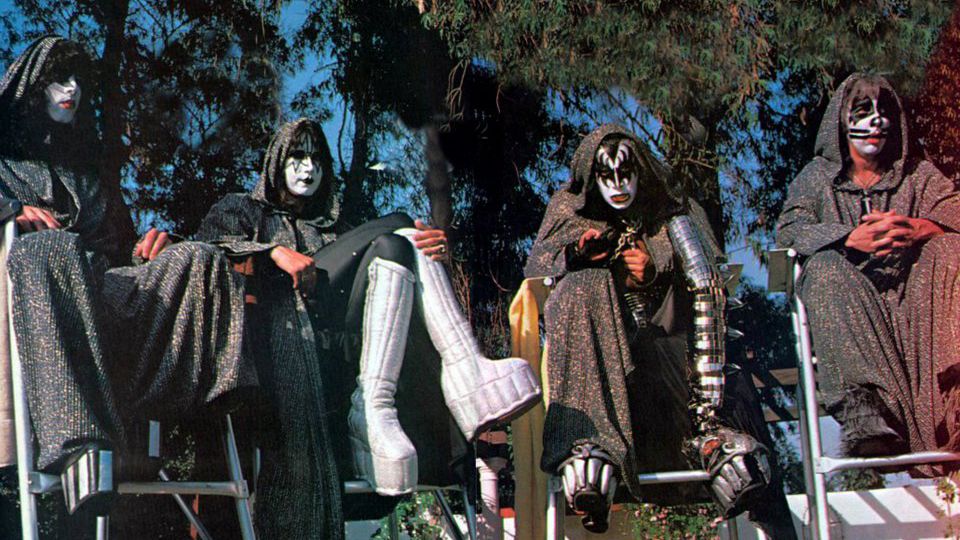 KISS Meets The Phantom Of The Park resembles a number of misbegotten spin-offs, as it represents the most embarrassing manifestation of a pop-culture touchstone. Like other bastard progeny—The Simpsons' cash-grab effort The Yellow Album, the non-Beatles movie Sgt. Pepper's Lonely Heart's Club Band, the Atari E.T. home video game, and the Star Wars Holiday Special—it takes pop-culture monoliths in such unfathomable directions that the creators and fans of the corrupted landmarks try to wish these monstrosities out of existence through sheer force of will. (In the case of Atari's E.T, the notorious video game wasliterally buried.) The red-headed step-children of these cultural milestones even call the integrity of their source material into question.
Although KISS Meets The Phantom Of The Park is just as infamous as these other efforts, KISS never had much integrity to begin with. The television movie's notoriety lies not in how it strays from what made KISS great, or at least fun, but rather in how it embodies the comic-book-crazed, monster-movie trash aesthetic of KISS' Gene Simmons so purely that even he found it obnoxious. If you were to include a scene of Simmons deriding Frehley and Criss to a reporter that he's also disparaging while receiving oral sex from a mother-daughter groupie team and counting a giant stack of $100 bills, then KISS Meets The Phantom Of The Parkwould be a perfect reflection of Simmons' sensibility.
The G-rated nature of KISS Meets The Phantom Of The Park feels dishonest. These were debauched maniacs out to fuck your girlfriend, snort your cocaine, and crash your car into a brick wall, not kid-friendly do-gooders out to solve mysteries and defeat evildoers through their space magic. Simmons is much less interested in helping people out than in helping himself to other's people money, something he's quite gifted at acquiring. He's less skilled at things like "music" and "being a decent human being."