Kate Mossman | New Statesman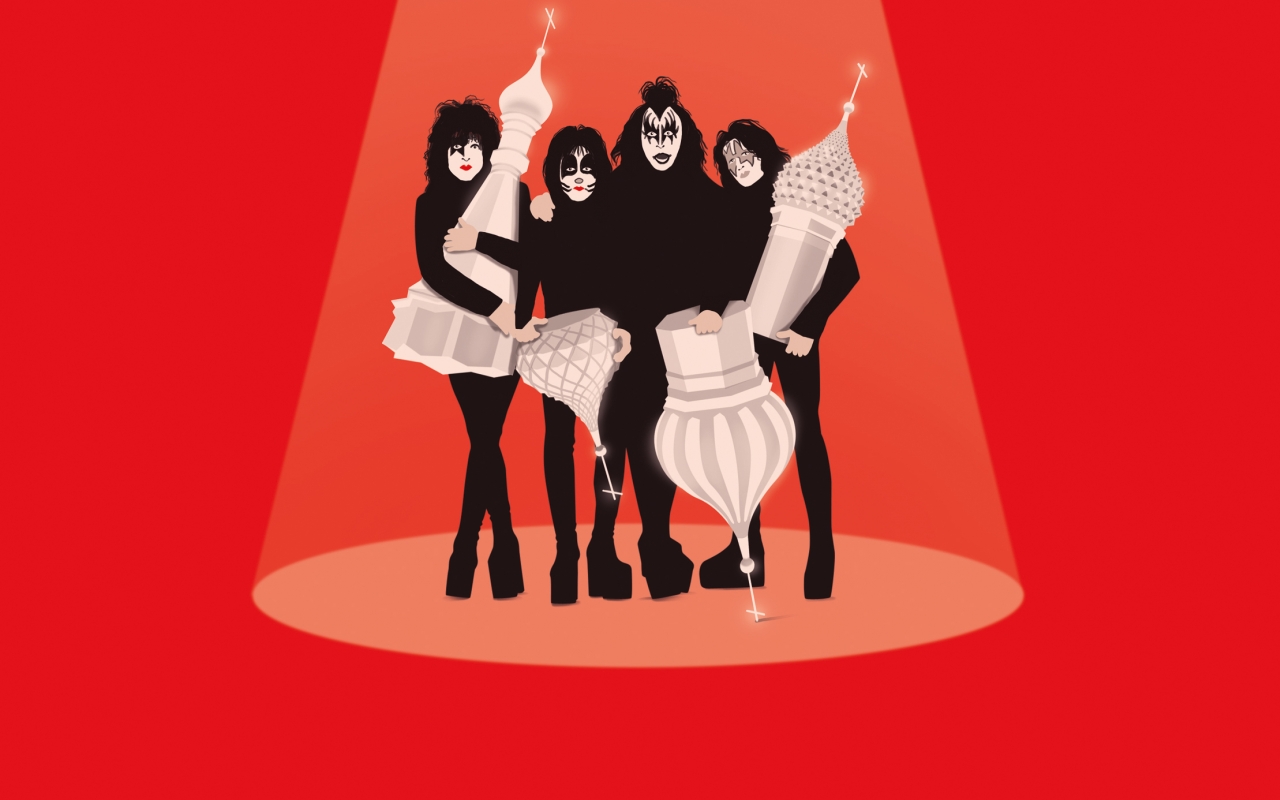 When Gene Simmons decided he wanted to be a rock star, he made a deal with his mother: be in a band but show me how you're going to pay the rent. He had a variety of marketable skills at his disposal. At Newtown High School in Queens, Chaim Witz, only son of Flóra, who'd brought him to New York from Israel, took stenography and typing classes. By 13 he could out-type his teacher. By 18 he was a "tele-girl" (a temp) and found himself in demand with powerful female executives in Manhattan. With his feet, he worked a Dictaphone machine to take their letters – one pedal for go, one for stop and one for rewind. The then managing editor of Vogue, Kate Rand Lloyd, heard about the only male temp on the floor at Glamour. He became her Man Friday and fixed her hectograph, rexograph and mimeograph machines.
On 29 April 1974, he made his first television appearance on The Mike Douglas Show as Gene Simmons, "The Demon", of the rock band Kiss. He picked his way across the studio floor on 30lb silver platforms, his abnormally long, seven-inch tongue thrashing about in his mouth like a skinned snake. In a whisper he declared himself "evil incarnate". On the sofa next to him was the comedian Totie Fields. "Is your mother watching?" she asked. "Wouldn't it be funny if under all the make-up he's just a nice Jewish boy?" Eighteen months later, Simmons got a cheque from his record company for $1.5m. He showed it to his mother and she said, "Now what are you going to do?"
Up on the roof garden of the Park Hyatt hotel in Moscow sits Simmons today, his wiry hair, like black loft insulation, pulled into a ponytail. I've been taken to see him briefly, before an interview scheduled for two days later. Despite looking, in his own words, "at best like a baby dog at birth", Simmons claims to have slept with 4,600 women, taking a record of each with a Polaroid camera. At 67, his latest conquest is Siri, whom he has programmed to call him "My Lord and Redeemer" on a cellphone with a special Kiss case.
Simmons stands when a woman arrives; he analyses the size of your bag, wondering how you fit your make-up in it. He thumbs through photos of Kiss products on his phone: Kiss guitars, Kiss car wraps – and a Kiss Kasket, a limited-edition coffin, part of his funeral range. The murdered Pantera guitarist Dimebag Darrell was buried in one: affection runs deep for the cartoonish glam-metal compound, now in its 44th year of music and merchandising. Among the expressions Simmons claims to have trademarked are "rich and famous" and the Chinese word xi, meaning "the West".