Jimmie Tramel | Tulsa World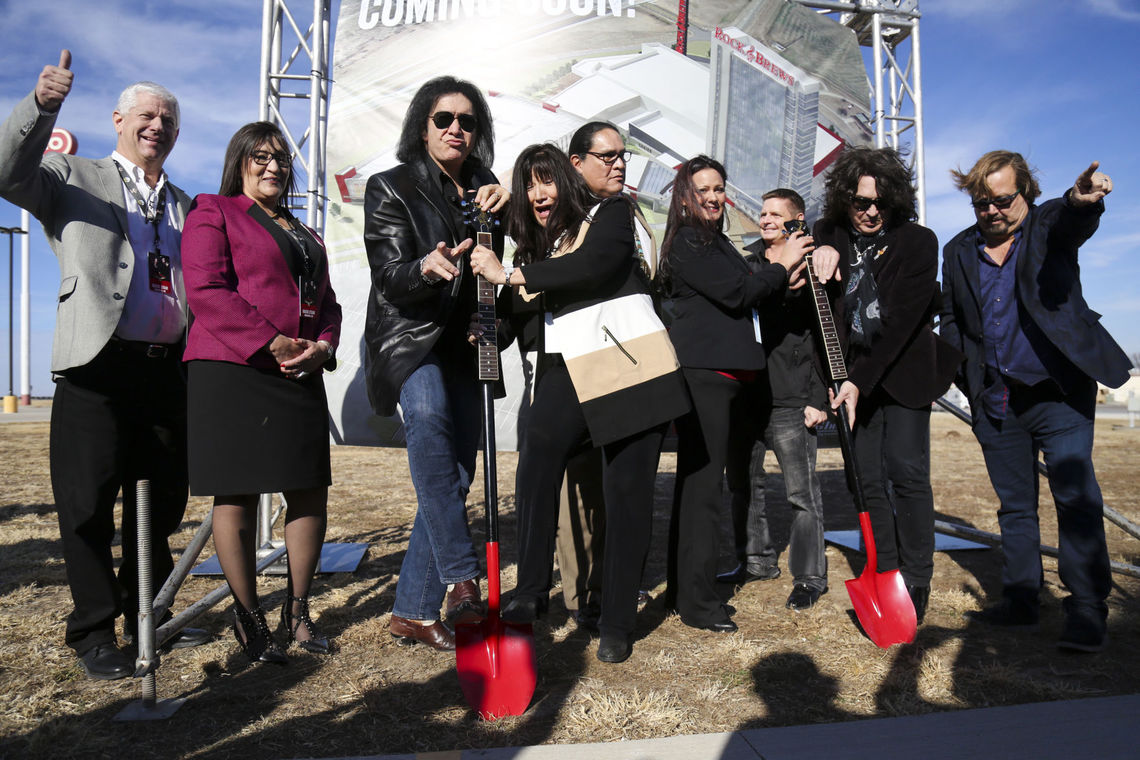 KISS doesn't begin an overseas tour until May 1.
"Before then, I am kind of free," Gene Simmons said.
What should he do with his spare time?
Jam in Oklahoma, of course.
It was announced recently that Simmons will headline an all-day outdoor music festival April 6 at Southwind Casino in Braman, a tiny Kay County town in north central Oklahoma.
Simmons provided elaboration during a telephone interview that came after the festival was announced in a March 20 press release.
First, in case you're not clear about this, be aware that KISS isn't performing April 6 in Braman. A KISS concert there is likely inevitable because Simmons and Paul Stanley announced in January they are teaming with the Kaw Nation to bring a Rock & Brews Casino Resort (with a 1,500-seat event center) to Braman. But that's a story for another day.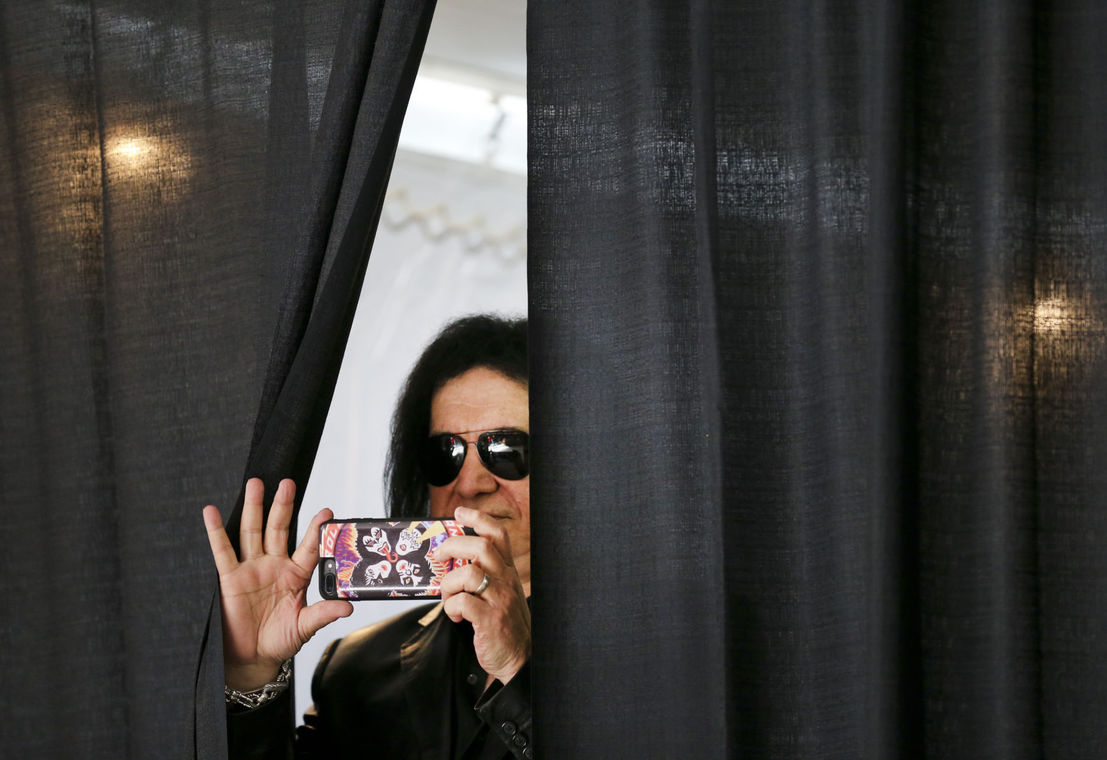 The "now" news is Simmons will hop on stage in Braman with what he called the Gene Simmons Band. They performed March 18 in Cleveland, Ohio, in what has been described as Simmons' first full-length solo concert.
"Every once in a while, Johnny Depp and I will get up someplace and play a song or two, but I never toured or never did anything outside of KISS," Simmons said. "And I'm having a great time."
How will a Simmons show be different than a KISS show?
Simmons won't be in makeup. Those who make the trek to Braman can count on hearing some KISS standards. "Of course, we will play 'Rock and Roll All Nite,' " Simmons said.
But he said solo shows give him a chance to "dig deep" and perform "obscure" material. He mentioned the songs "Almost Human" and "Got Love for Sale" from KISS' "Love Gun" album.
"Not only that," Simmons said. "But we heard that Chuck Berry passed away (March 18), so right there on stage we just said, 'We have got to do something for Chuck.' And on the spot, we just … did 'Johnny B. Goode', although we never rehearsed it and never figured out who was going to sing lead or any of that stuff."
In a few solo outings so far, Simmons said he and his band performed covers of classic R&B songs and "roots-oriented music" by artists like Roy Hamilton, Wilson Pickett and Otis Redding.
"So anything is possible," Simmons said. "But the idea is to do stuff that you would not only get from KISS but stuff you would never get from KISS."
The festival in Braman will take place rain or shine and will include food trucks, a beer tent and hourly performances by various rock acts. Among performers are Drowning Pool, Taddy Porter, BC and the Big Rig, Nicnos and Jenny Wood. Doors will open at 1 p.m. Performances begin at 2 p.m. Simmons is scheduled to perform at 7:30 p.m.
"We are going to get up and just have ourselves a good old time, but not gouge the fans with huge ticket prices," Simmons said, referencing the $35 general admission cost.
By performing in Braman, Simmons will bring added attention to the planned Rock & Brews Casino Resort. He and Stanley are among partners in the Rock & Brews restaurant brand, including an Oklahoma City location, and they are making their first venture into the casino realm.
Simmons and Stanley traveled to Braman (population 217, according to the 2010 census) for a press conference in January. They are banking on the Kay County town growing because visitors will come from around the world.
"Listen, Las Vegas was a desert once upon a time," Simmons said during the phone interview. "There was nothing there. And then, there it was. By the way, New York City was, once upon a time, nothing. Then it became New Amsterdam and then it became New York City."
Shortly after the history lesson, Simmons was asked if there was anything else he wanted to say about the upcoming gig in Braman.
"The simple idea is, on April 6, you are not going to be doing anything anyway," he said. "You may as well pick up your little butt off your comfortable couch and stop watching 'I Love Lucy' reruns and get on out to Braman."