John Corrigan | LA Times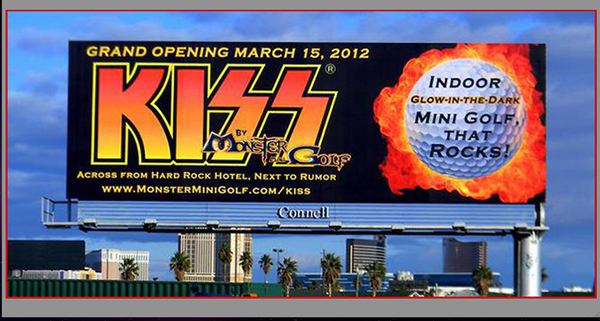 Few rock bands have marketed themselves like KISS. These guys have taken things way beyond posters and T-shirts. We're talking KISS wine. A KISS Mr. Potato Head set. Even KISS urns and caskets.
Now, for those who can't get enough of their favorite rockers, a KISS-themed miniature golf course and amusement park will open across from the Hard Rock Hotel and Casino in Las Vegas on March 15.
"The 18th hole is my tongue," bass player Gene Simmons said this week.
The project is a team effort between KISS and Monster Entertainment, which has franchised Monster Mini Golf locations around the country featuring glow-in-the-dark miniature golf and creepy creatures.